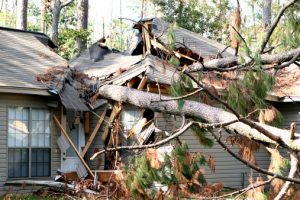 Having a beautiful tree-lined property can make your home look established and stately, while lots of trees can add interest to a commercial property. Trees can provide shade and help to keep your space cool. Trees, however, can also create a significant risk of liability. A premises liability lawyer knows when a tree falls or when tree branches fall, property could be badly damaged and people in the path of the tree could be hurt or could lose their lives. Homeowner or commercial property owners can reduce the risk of this occurring and can protect themselves from legal responsibility for losses caused by falling trees by ensuring trees on property are well maintained and problems are identified early.
Looking for Signs of Problems with Tree Limbs Can Help Prevent Injuries
This summer is the perfect time to look at the trees on your property to make sure there are no dangerous conditions likely to cause harm to visitors or to passerby. Friends of Tree City USA has some suggestions for what property owners should look for so they can solve problems with trees early to protect the trees, and so they can become aware of when a tree needs to come down.
There are some situations requiring immediate action for homeowners and property owners who want to reduce the potential for legal liability from falling trees. If there are large dead branches on a tree, those need to be removed. Large dead branches could fall at any time even if the weather is calm or if the wind is barely blowing. A child climbing a tree could also knock down dead branches. Have them removed before they end up falling down onto someone. If a tree suddenly starts to learn, this is also a big red flag indicating the tree needs to be removed right away. Leaning could mean a problem with the roots of the tree under the ground if it happens suddenly, and this could mean the tree is about to fall.
There are other red flags to look for which may be suggestive of problems and which mean you should take action or call a tree professional to help you. If you notice mushrooms growing around the base of a tree, for example, this can be a sign you may have a root fungus on the underground roots. The roots are necessary for stability and if the fungus damages them, the tree could come down. If the tree begins to fork, this could also be a sign the tree has become weak. This is especially a problem if one of the forks in the tree starts growing outward. You can save the tree by early pruning of the forked area or through the use of stabilizing wires and cables.
Homeowners should be especially careful of trees where people or property is in a target zone when the tree could fall. If people walking by or visiting could be hurt by branches or a tree tumbling down, you should take action right away before the next summer storm causes tragedy.