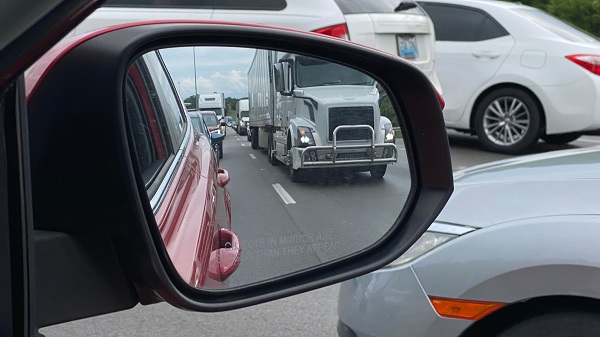 In a move that could significantly reduce rear-end truck accidents and save lives, federal traffic safety officials are considering whether new large trucks should be required to have Automatic Emergency Breaking systems (AEBs).
If it becomes a rule, the proposal could significantly impact Arkansas roads. Serious and fatal rear-end truck accidents are common here. The state experienced at least two fatal rear-end truck collisions in May.
AEBs can prevent crashes and reduce injury severity
The National Traffic and Highway Safety Administration (NHTSA) and Federal Motor Carrier Safety Administration (FMCSA) say there are about 60,000 rear-end crashes a year in which the heavy vehicle is the striking vehicle. The joint AEB proposal could prevent 19,118 crashes and save 155 lives, NHTSA estimates.
"Advanced driver assistance systems like AEB have the power to save lives," said NHTSA Chief Counsel Ann Carlson in a statement. "Today's announcement is an important step forward in improving safety on our nation's roadways by reducing, and ultimately eliminating, preventable tragedies that harm Americans."
How AEB works
The AEB proposal has gotten a lot of support since it was announced in June. Still, some traffic researchers say automatic emergency brake technology is not accurate enough to prevent most rear-end accidents at speeds over 30 mph.
An AEB system uses multiple sensor technologies to detect other vehicles in a crash situation. Brakes are automatically applied if the driver doesn't use the brakes or, if needed, applies more braking force to supplement the driver's braking. The proposed standard would require the technology to work at speeds ranging between low-speed (6 miles per hour) and high-speed (roughly 50 miles per hour) situations.
AEB shortfalls
However, recent AAA research exposed weaknesses in the AEB system. For example:
At 40 mph, AEBs only prevented 30% of rear-end collisions in AAA tests. The technology did, however, reduce impact speed by over 60%. This is significant because speed increases injury severity, especially in accidents involving semi-trucks and tractor-trailers.
AEBs failed to stop T-bone and left-turn accidents. According to AAA, the AEB failed to alert the driver, slow the vehicle's speed, or avoid the crash.
While noting the shortfalls, AAA said that AEBs should be included in new vehicles. The technology may not be perfect, but it can be a helpful tool to help prevent some crashes.
"Automakers must improve AEB systems to assist drivers in intersection-based crash scenarios. Automakers should include AEB systems as standard equipment on all their makes and models," AAA says. "Drivers must recognize an AEB system's limitations and remain engaged when behind the wheel."
We fight for truck accident victims
While AEBs could help prevent some rear-end truck accidents, it only takes one negligent trucker or trucking company to cause a devastating accident. If you or a loved one has been injured in a truck wreck involving negligence, you may be entitled to compensation for your losses through an accident claim or lawsuit.
McDaniel Law Firm, PLC is an Arkansas-based law firm dedicated to representing victims and families in personal injury and wrongful death cases. With decades of experience, our highly-skilled legal team has secured several million-dollar verdicts and settlements for our clients. To see how we can help with your potential legal case, contact us today for a free and confidential consultation. Located in Jonesboro, our law firm proudly serves clients in Arkansas, Southeast Missouri, and Memphis, Tennessee.